Winter Savory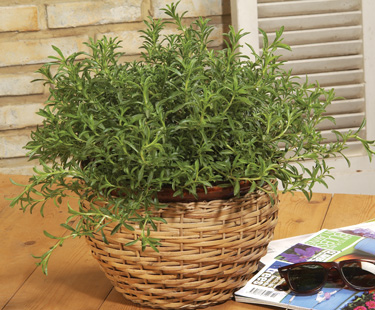 Common name
Winter Savory
Botanical name
Satureja montana
Variety
na
Zone
USDA Zone 5 (-20°F) to USDA Zone 8 (10°F).
Water
Prefers well drained soil
Bloom Time
Blooms in summer
Maintenance
Trim every six weeks
About
Aromatic foliage has a strong peppery flavor that enhances bean dishes and complements strong-flavored game meats and pâté. Makes a good sood salt or pepper substitute, and may be used fresh or dry.. Periodic shearing encourages tender, flavorful new growth, and also keeps plants from becoming woody and less attractive with age. Harvest before the white to lilac flowers appear.

Companion Plants