Sweet Woodruff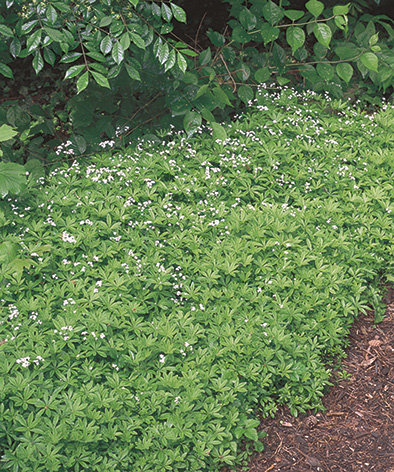 Common name
Sweet Woodruff
Botanical name
Galium odoratum
Variety
na
Zone
USDA Zone 4 (-30°F) to USDA Zone 8 (10°F).
Water
Weekly during dry spells
Maintenance
Keep weed-free
About
Beautiful flowers and foliage develop a sweet, new-mown-hay fragrance when dried. Gives a fresh scent to potpourri and sachets, and makes a flavorful tea. Used to sweeten German May wine. Attractive in the rock garden, herb garden and as a ground cover.
Companion Plants
Collections