Speedwell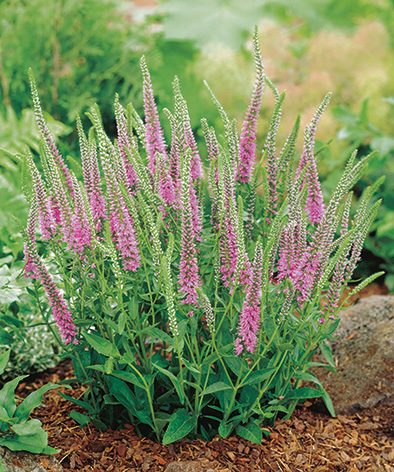 Common name
Speedwell
Botanical name
Veronica
Variety
Baby Doll
Zone
USDA Zone 4 (-30°F) to USDA Zone 8 (10°F).
Water
Weekly during dry spells
Maintenance
Remove spent blooms
About
Abundant pink flower spikes amid attractive green foliage. Compact, uniform habit. Lovely in perennial beds and containers. An excellent vertical presence in the border, bed or garden. Makes a wonderful cut flower.
Companion Plants