Spearmint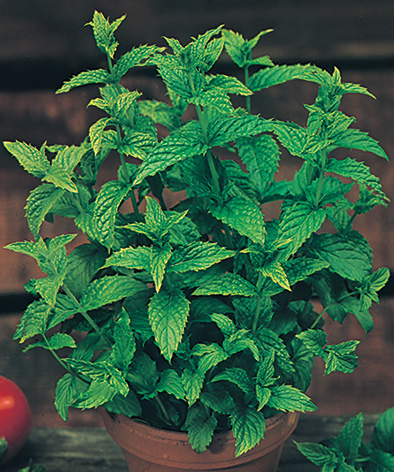 Common name
Spearmint
Botanical name
Mentha spicata
Variety
na
Zone
USDA Zone 3 (-40°F) to USDA Zone 7 (0°F).
Water
Weekly during dry spells
Maintenance
Shear back lightly after bloom
About
Aromatic foliage adds a classic mint flavor to foods. Excellent for mint juleps, cooking with peas or carrots, and to make mint jelly to serve with lamb. Mints are vigorous spreaders and should be contained; plant in containers sunk into the ground.
Companion Plants