Ideas and knowledge in full bloom.
Shopping list
Nephthytis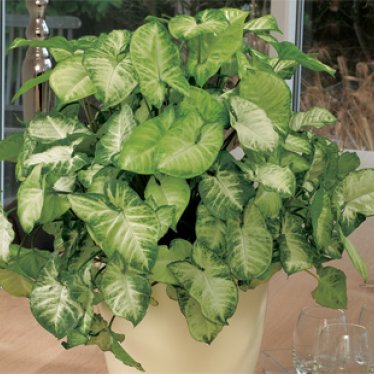 Nepthytis, also known as Arrowhead Plant, is an attractive, vigorous foliage plant. The most common varieties have green or green and white variegated leaves. However, cultivars are now available that sport shades of pink and white too. It's great for hanging baskets, cascading over containers or trained to climb a small trellis.
Plant Details
Common name

Nephthytis

Botanical name

Syngonium podophyllum

Variety

na

Zone

Prefers moderate home temperatures of 65-90°F (18-32°C)

Light

Low light (indoors)

Height

24-36" (61-91 cm)

Habit

Mounded

Feed

When actively growing.

Water

Maintain moderately moist soil.

Bloom Time

Foliage plant.

Maintenance

Avoid direct sunlight.
This plant also belongs to the following BloomIQ.com collections:
Marylou N.'s collection
Randy G.'s collection