Rock Cress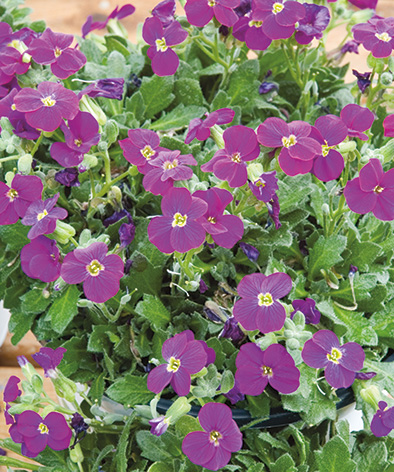 Common name
Rock Cress
Botanical name
Aubrieta hybrid
Variety
Axcent® Deep Purple
Zone
USDA Zone 7 (0°F) to USDA Zone 9 (20°F).
Water
Weekly during dry spells
Maintenance
Divide every 3 to 5 years
About
An excellent edging plant for banks, walks and rock garden crevices. Covered with purple flowers in spring. Cut back after flowering. Looks great with aurinia, creeping phlox or doronicum.