Philodendron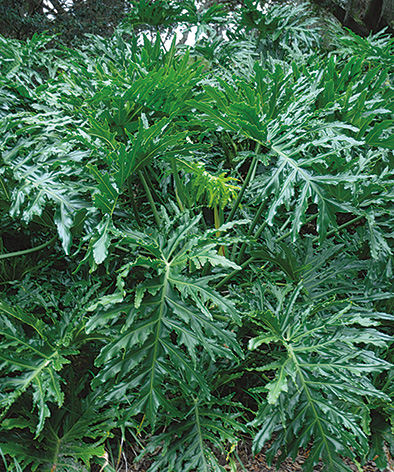 Common name
Philodendron
Botanical name
Philodendron selloum
Variety
na
Zone
USDA Zone 10 (30°F) to USDA Zone 11 (40°F).
Height
18-48" (46-122 cm)
Water
Weekly during dry spells
Maintenance
Keep weed-free
About
Upright, trunk-forming variety that offers a tropical look with little maintenance. Huge leaves become more deeply cut and ruffled with age. May freeze to the ground, but will return from the roots. Where hardy, use as a shrub or hedge. In colder areas, treat as an annual for seasonal interest or as a houseplant.
Companion Plants