Ornamental Grass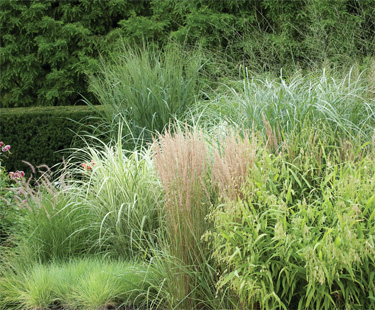 Common name
Ornamental Grass
Botanical name
Variety
na
Zone
USDA Zone 3 (-40°F) to USDA Zone 9 (20°F).
Maintenance
Prune back in spring
About
Add sound, motion and texture to your garden with these wonderful foliage plants. Grasses are an incredibly diverse group; with selections available for many extremes of climate and a wide range of soils and light levels. Fantastic in containers or planted in the garden. Consider the overall shape of the grass, and the color and texture of the leaf blades and flower plumes and plant where these features can be best appreciated.