Oriental Lily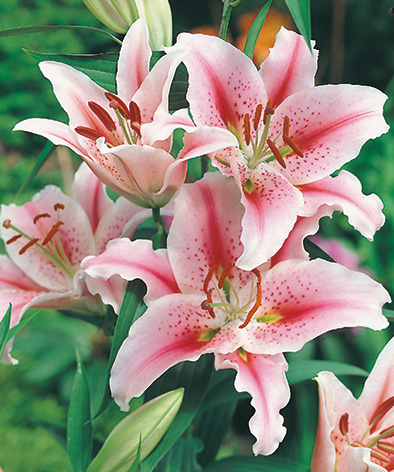 Common name
Oriental Lily
Botanical name
Lilium hybrid
Variety
Mona Lisa
Zone
USDA Zone 5 (-20°F) to USDA Zone 9 (20°F).
Water
Weekly during dry spells
Maintenance
Remove spent blooms
About
Superbly fragrant flowers make a stunning display in the garden or bouquet. Excellent for hummingbird gardens or for planting along walkways or decks where its sweet fragrance can be appreciated. Beautiful planted among other perennials or ground covers.