Mossy Rockfoil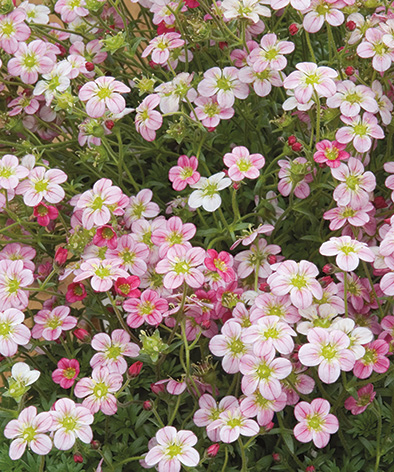 Common name
Mossy Rockfoil
Botanical name
Saxifraga x arendsii
Variety
Touran® Neon Rose
Zone
USDA Zone 5 (-20°F) to USDA Zone 8 (10°F).
Water
Weekly during dry spells
Maintenance
Shear back lightly after bloom
About
Beautiful neon rose-colored flowers complement compact, mossy mounds of foliage. Attractive at garden's edge, in partially shaded rock gardens or as a small-scale ground cover. Best performance in sites shaded from the hot afternoon sun.
Companion Plants