Lavender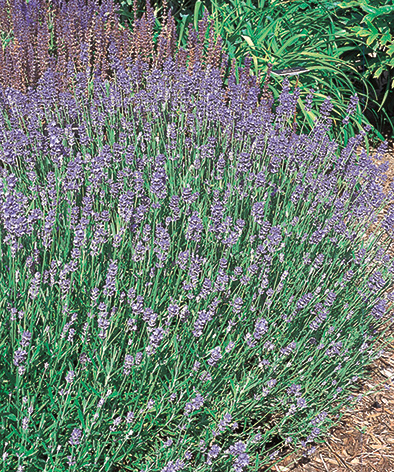 Common name
Lavender
Botanical name
Lavandula angustifolia
Variety
Munstead
Zone
USDA Zone 5 (-20°F) to USDA Zone 9 (20°F).
Water
Weekly during dry spells
Maintenance
Divide every 3 to 5 years
About
Wonderfully aromatic flowers and leaves on compact plants. Outstanding in butterfly, herb or rock gardens. Attractive planted with yarrows or sedums, or used as a low hedge. Dried flowers and leaves are valued for use in potpourri, sachets or everlasting arrangements.
Companion Plants