Daylily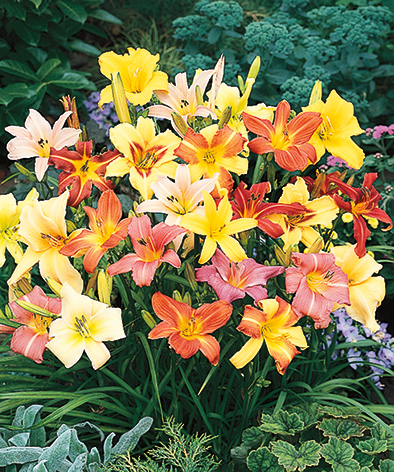 Common name
Daylily
Botanical name
Hemerocallis
Variety
na
Zone
USDA Zone 3 (-40°F) to USDA Zone 9 (20°F).
Water
Weekly during dry spells
Maintenance
Remove spent blooms
About
An incredible assortment of flower sizes and colors, bloom times and plant heights means that there's a daylily for nearly any landscape situation! Try them in mixed shrub or perennial plantings, or naturalized in open areas. Long-lived and easy to grow.
Companion Plants
Collections