Curled Parsley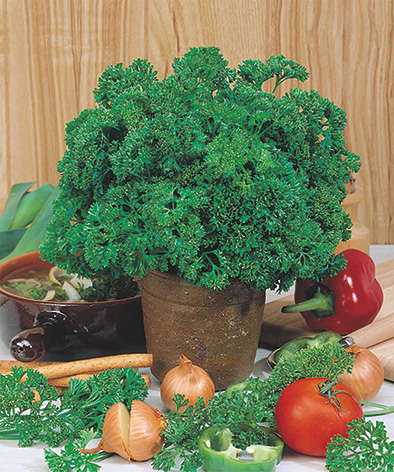 Common name
Curled Parsley
Botanical name
Petroselinum crispum
Variety
na
Zone
USDA Zone 5 (-20°F) to USDA Zone 9 (20°F).
Water
Weekly during dry spells
Maintenance
Mulch to reduce weeds
About
Attractive fragrant leaves are excellent for seasoning and as a garnish. Flavor enhances most dishes, especially sauces, salads, meats and vegetables. A biennial grown as an annual; replant each year for best flavor.
Companion Plants
Collections