Cranesbill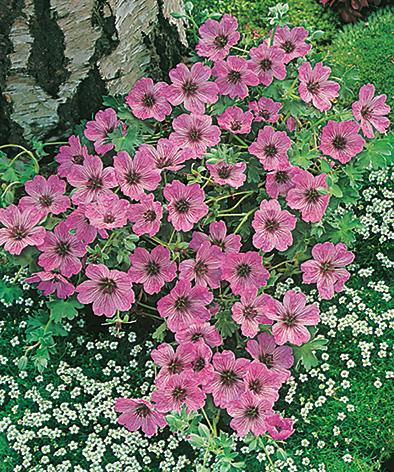 Common name
Cranesbill
Botanical name
Geranium cinereum
Variety
Ballerina
Zone
USDA Zone 5 (-20°F) to USDA Zone 9 (20°F).
Water
Weekly during dry spells
Maintenance
Prune back in spring
About
Striking flowers are exceptionally long-blooming and attract butterflies. Excellent for alpine or rock gardens, as an edging along walkways, in perennial gardens or as a small-scale ground cover. Attractive planted in front of dwarf evergreens.
Companion Plants
Collections