Candytuft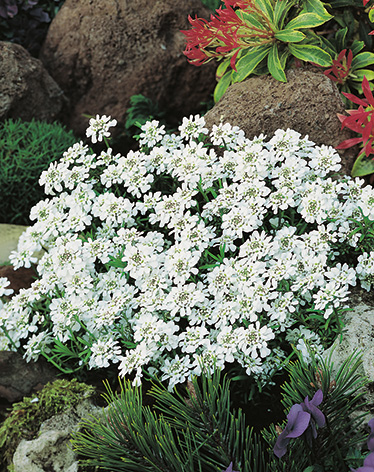 Common name
Candytuft
Botanical name
Iberis sempervirens
Variety
White
Zone
USDA Zone 5 (-20°F) to USDA Zone 9 (20°F).
Water
Weekly during dry spells
Maintenance
Shear back lightly after bloom
About
Profuse, bright flowers attract butterflies to the garden. Attractive cascading over stones, planted at garden's edge or along walkways. Striking companion to spring-blooming perennials and bulbs. Shear after blooming for best appearance. Evergreen.
Companion Plants
Collections