Bronze Fennel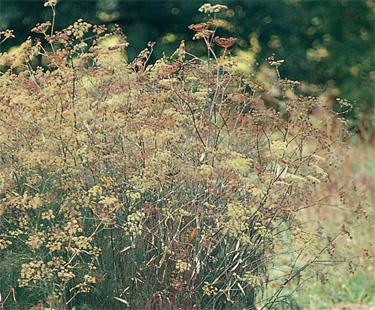 Common name
Bronze Fennel
Botanical name
Foeniculum vulgare
Variety
na
Zone
USDA Zone 4 (-30°F) to USDA Zone 9 (20°F).
Water
Weekly during dry spells
Maintenance
Remove spent blooms
About
Aromatic, feathery bronze foliage is a fragrant and attractive filler in the herb or flower garden. Leaves and seeds have a pleasant anise flavor. Use fresh leaves in salads, soups and herb vinegar. Ripe seeds add zest to Italian sauces and sausage. Yellow flowers.
Companion Plants
Collections