Basil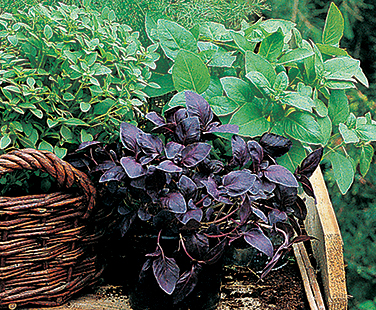 Common name
Basil
Botanical name
Ocimum basilicum
Variety
na
Zone
Grow as an annual.
Water
Weekly during dry spells
Maintenance
Pinch back for fuller appearance
About
Aromatic leaves in a variety of flavors and colors are outstanding for a wide range of foods from Italian to Vietnamese. White or pink flowers are attractive in the herb garden, but are usually pinched off as buds form to promote high-quality leaves for cooking.