Apple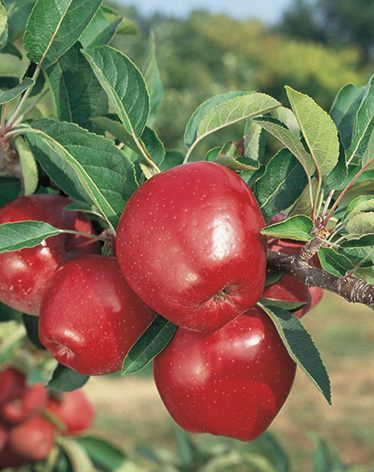 Common name
Apple
Botanical name
Malus domestica
Variety
Red Delicious
Zone
USDA Zone 5 (-20°F) to USDA Zone 8 (10°F).
Maintenance
Spray light horticultural oil to kill insect eggs
About
Handsome fruit trees produce a perennial favorite: crunchy, sweet and refreshing apples. Delicious for snacking, pies and crumbles, or fresh applesauce. Trees benefit from regular pruning. Prune only during dormancy. Prefers fertile, moist, well-drained soil.
Companion Plants