Aloe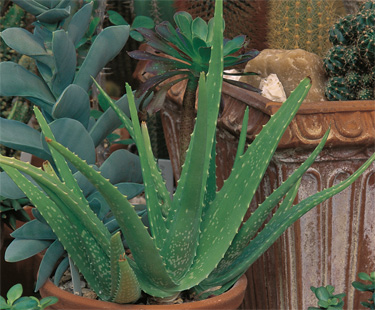 Common name
Aloe
Botanical name
Aloe vera
Variety
na
Zone
Prefers moderate home temperatures of 60-75°F (16-24°C)
Light
Medium light (indoors)
Feed
Monthly when actively growing.
Water
Maintain soil on the dry side.
Maintenance
Avoid cold drafts.
About
Known for its healing properties, the gel-like substance from these leaves is used for everything from skin conditioners to hair rinses. A pot kept by the kitchen window will provide a handy remedy for cuts and burns. Individual leaves may be used as needed.
Companion Plants
Collections